With every Apple Worldwide Developers Conference (WWDC), the world is given a sneak peek into the future. This year, during the 2019 Apple WWDC sessions,  "iOS accessibility expert Steven Aquino sat down with Apple's Sarah Herrlinger, director of Global Accessibility Policy & Initiatives" as they shared what iOS accessibility advancements to expect for the upcoming year. 
We are happy to say that these advancements are impressive and will allow for better access to Apple's mobile devices and computers for those with limited mobility. They'll expand the accessibility toolkit that tecla-e/switch control forms an essential part. 
So what can iOS 13 do?
1. Easier access to Accessibility Settings- Apple reported having moved the option to the first page in the settings application. An improvement from requiring to go through multiple pages of content Settings > General > Accessibility to find what users are looking for. They can now be found at the "top level domain," on the same page with "Notifications, Screen Time, and so on."

2. Improvement to the new device set up- the first time a device is being set up for a user, they will be asked in the process to configure any accessibility settings to make for a smoother process. A new noteworthy feature to expect in a new device set up includes, VoiceOver.

3. Voice Control- This feature has drawn the most attention to the new iOS. In their promotional video, they include
tecla-e user, Ian
. He shows the many new features of VoiceOver. One main advancement is named Number Selection. It helps users refine choices, edit text messages and more.  We spoke to Ian about these advancements, and for him, the most significant improvement is the ability to edit the text as he dictates. 
4. Hover Text- available on all iOS devices. "The "Hover" name stems from the function: place your mouse pointer over a selection of text and you get a bubble with said text enlarged."
5. Mouse Support- In iOS 13, you can connect a mouse via Bluetooth or USB (with an adapter) to interact with your device. Mouse support is part of the Assistive Touch accessibility feature, meaning this is not traditional computer pointer access, this is touch emulation using a pointing device. You can use a mouse, trackball, joystick or head mouse to control a cursor. You can access gestures using the Assistive Touch menu. 
Method for Best Access 
Although the recent iOS accessibility updates are innovative and pushing technology in the direction of inclusion, they do not rely on just one method of access. It is important to remember that in addition to the technology itself, context is very critical. While most people use voice assistant at home or in quiet environments, we don't rely on it when we are out in busy streets. Tecla-e can help users have robust access systems to control their devices.
Switches
Did you know that your favourite ability switches are not compatible directly with iOS devices? In other words, users cannot plug their Buddy Button or Sip and Puff Switch into their cellphone or tablet. Tecla allows for complete control of technology with switches and is still required for individuals with mobility impairments to optimize their technology fully.
Device Switching 
Smartphones work like a portable computer. However, have you ever tried to read a novel off of the Kindle app on an iPhone? Not the easiest task. Most Kindle App readers will switch to their iPad to enjoy their preferred story. With Tecla, users can switch from one device to another seamlessly.  Siri is not that advanced, therefore users without tecla-e would require a caregiver to make this adjustment for them.
Voice Activation is not always convenient 
Yes, you can speak to your Apple device to make changes, but the problem with this way of control is the location. Think about the independent user who lives in the city trying to cross the street. It is loud, and there are other people around. Dictation in a moment like this would be impossible. Using tecla-e and switch control would eliminate this problem.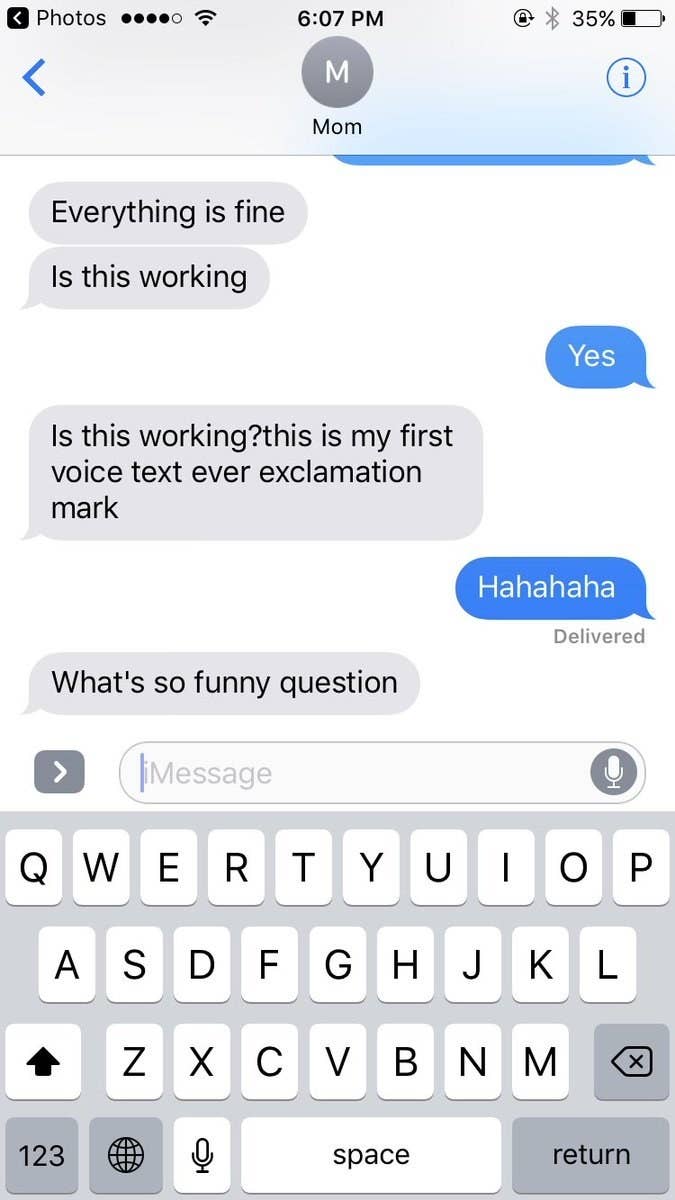 Think about how many times have you been in a situation where you try to dictate to Siri a text message but it never comes out quite as you want it to.
To conclude, Apple has been making excellent accessibility strides for their users but they still have some requirements to go. Regardless, we hope you found this article entertaining and insightful. What would you like to see Apple adopt to make their technology more inclusive? Comment below!